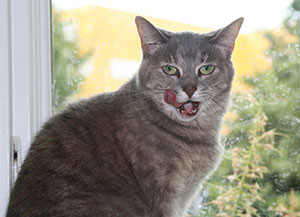 In June 1970 a group of animal lovers founded Animal Protective Association. For seven years, APA cared for cats in foster homes and at veterinary hospitals until each cat or kitten could be adopted into a loving home. A generous bequest in 1977 enabled us to purchase a two-flat building on Wrightwood Avenue, with large airy rooms for the cats to play and explore, and separate rooms for admission and introduction of new cats to the current residents. The warmth of this homelike environment allowed adopters to get to know the cats' personalities before choosing a new pet. They could find out which one is a cuddly lapcat, or who wants to chase and wrestle with a cat buddy.
In February 1988, APA moved to the Kedzie Avenue building, with three full floors to help even more cats in need. While retaining our legal name of Animal Protective Association for IRS purposes, we adopted the name Harmony House for Cats to reflect a cat's ability to live peacefully in a communal setting, and the nurturing spirit of our rescue work.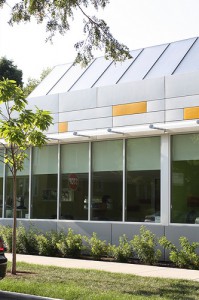 Opened in July 2012, Harmony House's new cageless no-kill adoption center showcases our cats and kittens for adoption in Chicago's greenest shelter.
The one-story 7,085 square-foot shelter designed by Farr Associates and dbHMS, and built by Goldberg General Contracting, Inc. features three adoption playrooms, three admission rooms, four special needs suites, a medical ward, a treatment room, conference room, and two mechanical rooms that house the equipment that runs and monitors the cutting-edge technology in the new shelter. The building's heating and cooling needs are powered by fourteen geo-thermal wells, twenty solar thermal panels, plus a solar photovoltaic system of ninety-six panels.
The design is organized around a central landscaped courtyard for day-lighting and access for all shelter users, visually and physically, to nature. Cats in every room of the shelter enjoy natural light and look out at the trees and flowers surrounding the building.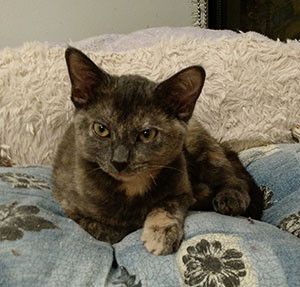 Harmony House's new shelter building was certified Platinum LEED-NC on Nov 14, 2012. LEED (Leadership in Energy and Environmental Design) is a voluntary, consensus-based, market-driven program that provides third-party verification of green buildings. From individual buildings and homes, to entire neighborhoods and communities, LEED is transforming the way built environments are designed, constructed, and operated. Comprehensive and flexible, LEED addresses the entire lifecycle of a building.
LEED-certified buildings are designed to:
– Lower operating costs and increase asset value
– Reduce waste sent to landfills
– Conserve energy and water
– Be healthier and safer for occupants
– Reduce harmful greenhouse gas emissions
To learn more about LEED certification and the U.S. Green Building Council, visit their website at http://new.usgbc.org/leed.
How You Can Help
We are committed to providing the highest quality care for the cats and kittens in our adoption center. Every new admission receives comprehensive veterinary care including a thorough medical examination, spaying or neutering, testing for Feline Leukemia and FIV, vaccinations, AVID microchip, and any other treatment needed before adoption. Many cats come to us injured, sick and in need of emergency veterinary care as well.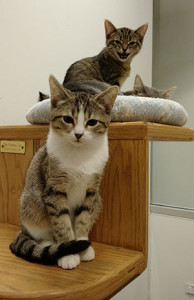 No matter what the cost of treating a rescued cat or kitten, we charge an adoption fee of only $100 for kittens and cats up to 7 years of age, and $50 for cats 7 years or older. We rely on the generous support of donors like you to pay for their veterinary care, medications, cat food, litter and supplies for all the cats and kittens of Harmony House.
We hope you will become a part of Harmony House by adopting a cat, making a donation, attending an upcoming event, or becoming a volunteer.
Together we are saving lives, one cat or kitten at a time!